HTML5 Games for Publishers
Our games are ad supported. You can publish them for free, but please do not modify them or the embed code in any way. To buy ad free versions, or publish the games on other platforms, contact us.
To sign up in our publishing revenue share program use the sign up form here.
In order for the games to work correctly on your website and for us to get our revenue share please add our publisher IDs to your ads.txt file (if you are using one). You can find them here -
WitchHut IDs
. Thanks!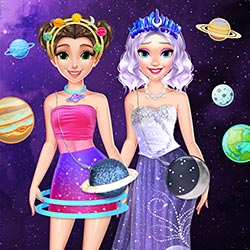 Solar System #Hashtag Challenge
[3.8x]
GET EMBED CODE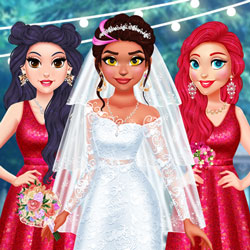 Mia's Happy Wedding Celebration
[3.6x]
GET EMBED CODE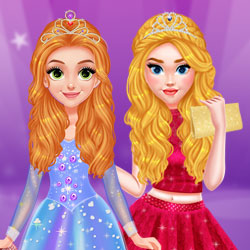 Beauty Makeover: Princesses Prom Night
[3.6x]
GET EMBED CODE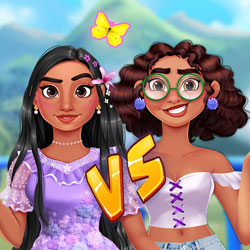 Mirabella vs Isabell Glamorous Fashion Battle
[3.5x]
GET EMBED CODE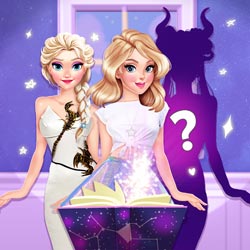 Princess Zodiac Spell Factory
[3.5x]
GET EMBED CODE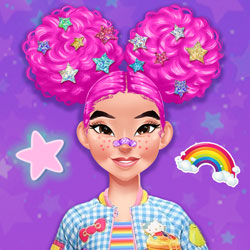 Harajuku Street Fashion #Hashtag Challenge
[3.5x]
GET EMBED CODE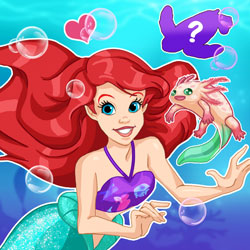 Mermaid Pet Shop
[3.5x]
GET EMBED CODE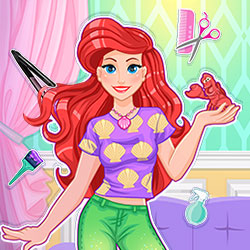 Magical Mermaid Hairstyle
[3.4x]
GET EMBED CODE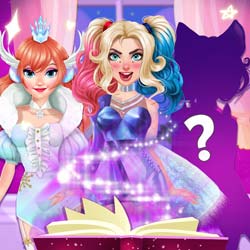 Magical Animal Transformation Spell Factory
[3.4x]
GET EMBED CODE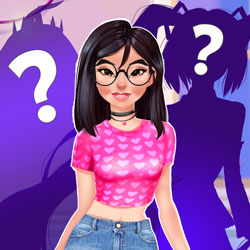 Magical Girl Spell Factory
[3.3x]
GET EMBED CODE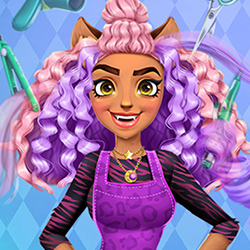 Clawdia Wolfgirl Hairstyle Challenge
[3.3x]
GET EMBED CODE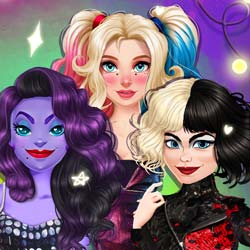 Villains #Vday Celebration Party
[3.2x]
GET EMBED CODE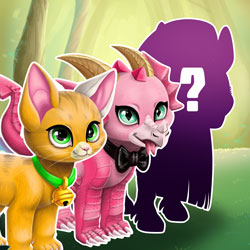 Magical Pet Maker
[3.2x]
GET EMBED CODE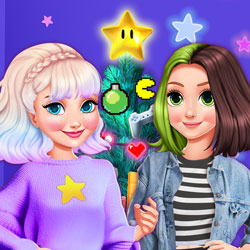 Neon vs E Girl #Xmas Tree Deco
[3.2x]
GET EMBED CODE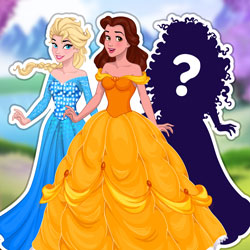 Princess Designer
[3.2x]
GET EMBED CODE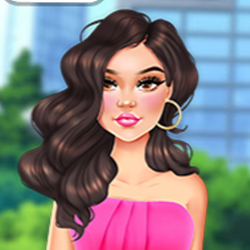 Celebrity Quiet Luxury vs New Money Looks
[3.2x]
GET EMBED CODE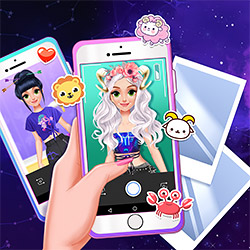 Zodiac #Hashtag Challenge
[3.2x]
GET EMBED CODE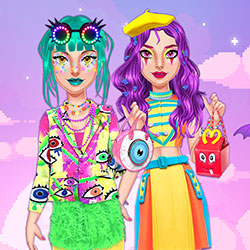 Hailey Weirdcore Fashion Aesthetic
[3.1x]
GET EMBED CODE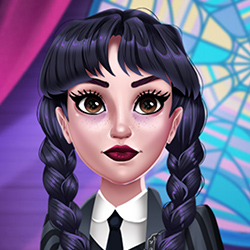 Wendy vs Eve Fashion Battle
[3.1x]
GET EMBED CODE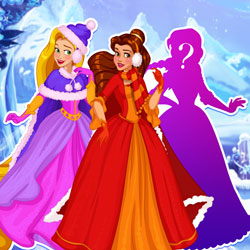 Princess Winter Wonderland
[3.1x]
GET EMBED CODE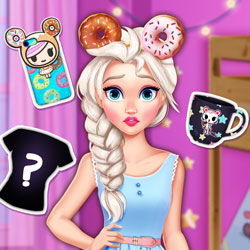 Eliza's Handmade Kawaii Shop
[3.1x]
GET EMBED CODE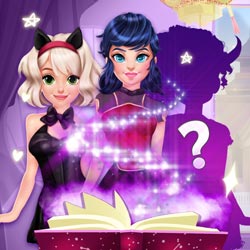 Chinese Zodiac Spell Factory
[3.1x]
GET EMBED CODE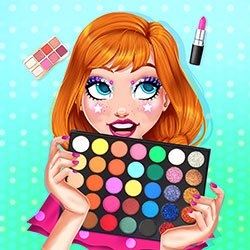 Annie's Makeup Palette Challenge
[3.0x]
GET EMBED CODE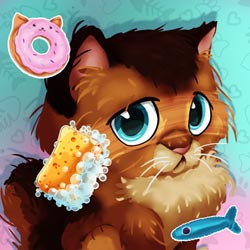 Kitty Playground Deco
[3.0x]
GET EMBED CODE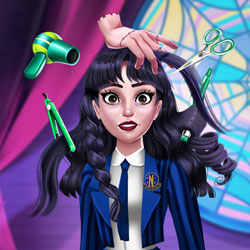 Wendy's Gothic Hairstyle Challenge
[3.0x]
GET EMBED CODE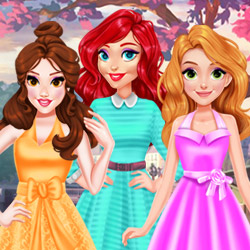 Princess Retro Chic Dress Design
[3.0x]
GET EMBED CODE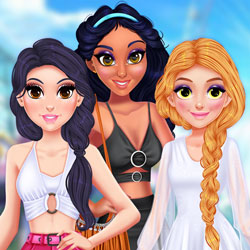 Get Ready With Me: Festival Looks
[3.0x]
GET EMBED CODE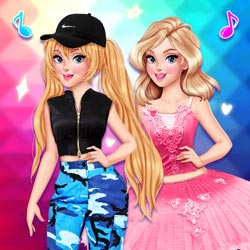 Blondie Dance #Hashtag Challenge
[3.0x]
GET EMBED CODE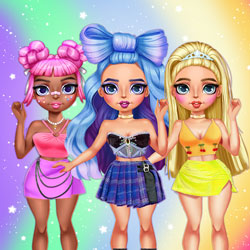 Rainbow Girls Dress Up Challenge
[3.0x]
GET EMBED CODE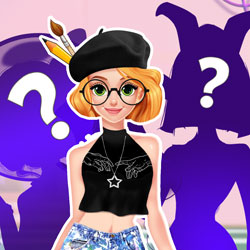 Blonde Princess Artist Spell Factory
[3.0x]
GET EMBED CODE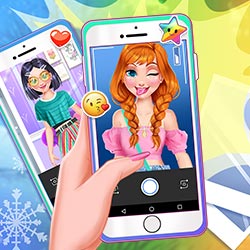 Princess Yearly Seasons Hashtag Challenge
[3.0x]
GET EMBED CODE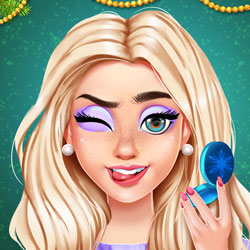 From Messy to #Glam: X-mas Party Makeover
[3.0x]
GET EMBED CODE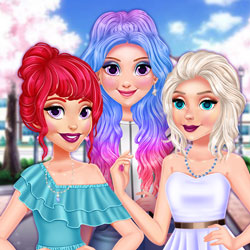 Get Ready With Me: #Influencer School Outfits
[3.0x]
GET EMBED CODE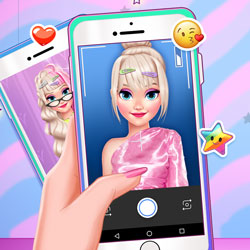 Internet Trends Hashtag Challenge
[3.0x]
GET EMBED CODE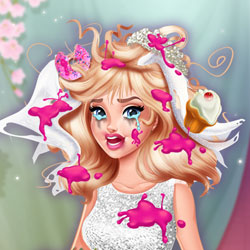 Bridezilla Wedding Makeover
[3.0x]
GET EMBED CODE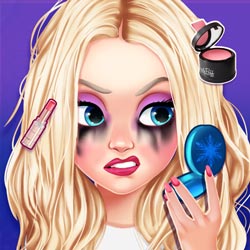 From Messy to Classy: Princess Makeover
[2.9x]
GET EMBED CODE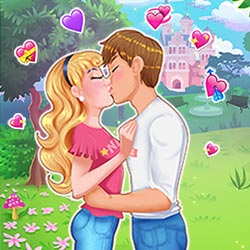 Princess Magical Fairytale Kiss
[2.9x]
GET EMBED CODE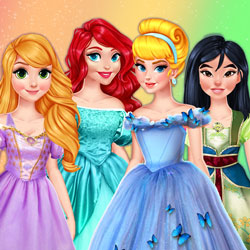 Princess Tier List Maker
[2.9x]
GET EMBED CODE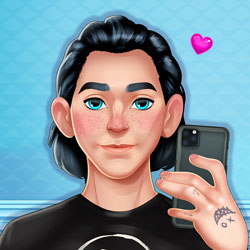 My #Dream Boyfriend
[2.9x]
GET EMBED CODE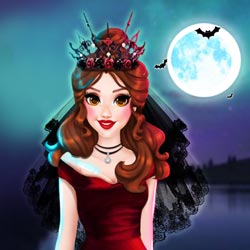 Princess Vampire Wedding Makeover
[2.8x]
GET EMBED CODE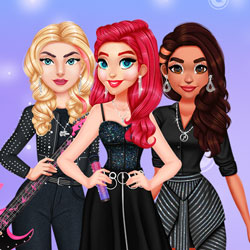 Rockstar Fashion Looks
[2.8x]
GET EMBED CODE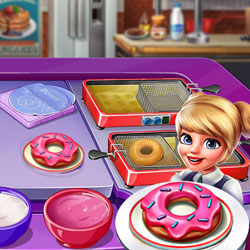 Cooking Fast: Donuts
[2.8x]
GET EMBED CODE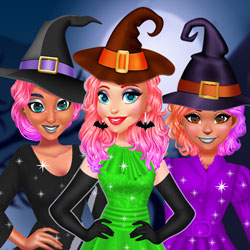 Princesses Witchy Dress Design
[2.8x]
GET EMBED CODE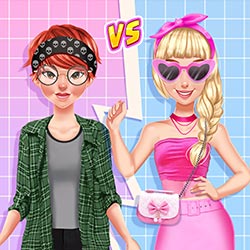 Tomboy vs Girly Girl Fashion Challenge
[2.8x]
GET EMBED CODE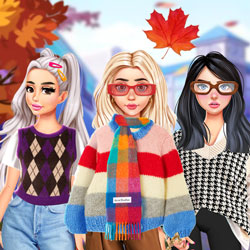 Celebrity Fall Pumpkin Spice Looks
[2.8x]
GET EMBED CODE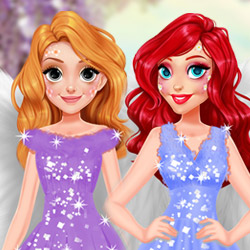 Princess Fairy Dress Design
[2.8x]
GET EMBED CODE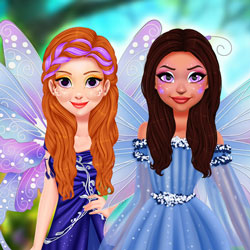 Get Ready With Me: Fairy Fashion Fantasy
[2.8x]
GET EMBED CODE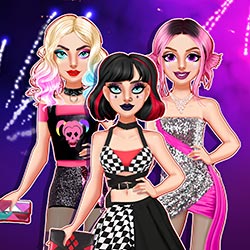 #TikTok New Years Eve Party Prep
[2.8x]
GET EMBED CODE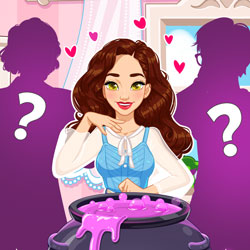 Boyfriend Spell Factory
[2.8x]
GET EMBED CODE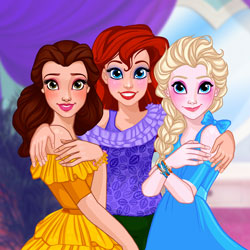 Princess BFF Beauty Salon
[2.8x]
GET EMBED CODE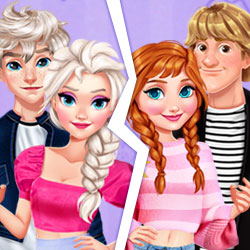 Annie & Eliza Double Date Night
[2.8x]
GET EMBED CODE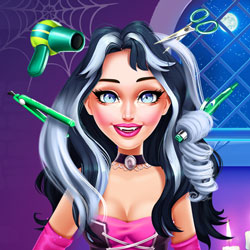 Vampira Spooky Hairstyle Challenge
[2.8x]
GET EMBED CODE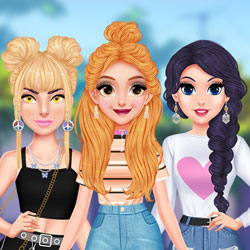 Social Media Trend Outfits
[2.8x]
GET EMBED CODE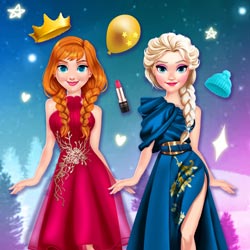 Sisters Glam Winter Ball #Prep
[2.7x]
GET EMBED CODE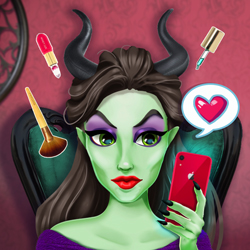 Evil Queen Glass Skin Routine #Influencer
[2.7x]
GET EMBED CODE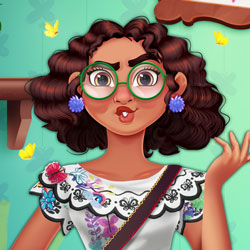 Mirabella Embroidery Love Dress Up
[2.7x]
GET EMBED CODE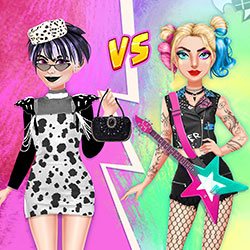 Fashionista vs Rockstar Fashion Battle
[2.7x]
GET EMBED CODE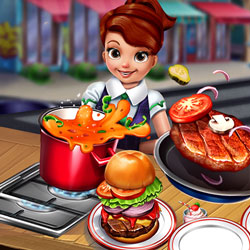 Cooking Fast: Hotdogs and Burgers
[2.7x]
GET EMBED CODE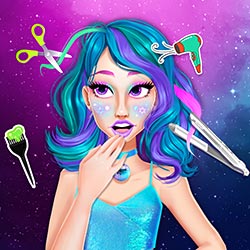 Influencer #Galaxy Hairstyle Challenge
[2.7x]
GET EMBED CODE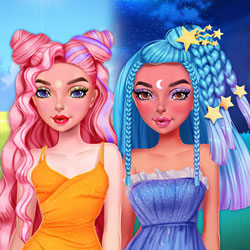 Twins Sun & Moon Dressup
[2.7x]
GET EMBED CODE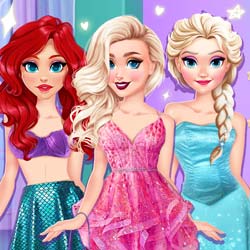 What Is Your Princess Style
[2.7x]
GET EMBED CODE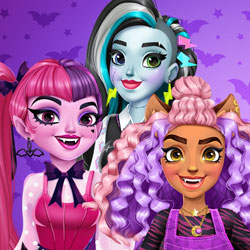 High School Princess Monster Mash
[2.7x]
GET EMBED CODE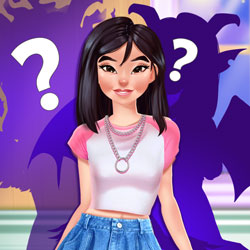 Princess Spell Factory Dragon Transformation
[2.7x]
GET EMBED CODE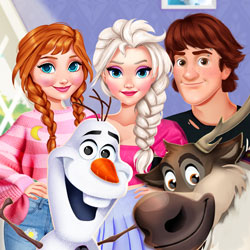 A Day In Ice Kingdom
[2.7x]
GET EMBED CODE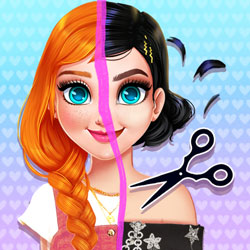 From Good Girl To Baddie Princess Makeover
[2.7x]
GET EMBED CODE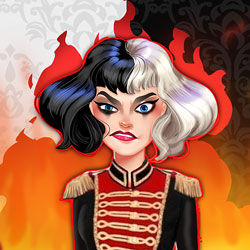 From Basic to #Fab Villain Makeover
[2.7x]
GET EMBED CODE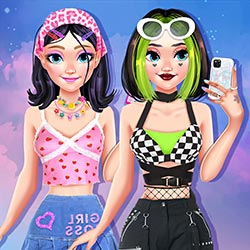 Aesthetic Trends Social Media Adventure
[2.6x]
GET EMBED CODE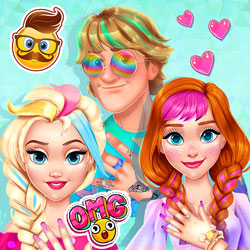 Ice Kingdom Beauty Salon
[2.6x]
GET EMBED CODE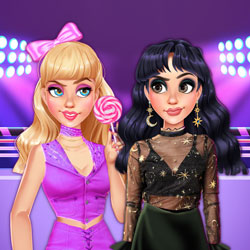 Fashion Battle Pink vs Black
[2.6x]
GET EMBED CODE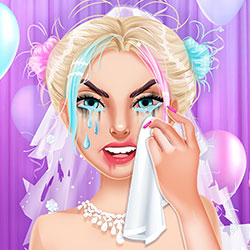 Rainbow Bridezilla Wedding Planner
[2.6x]
GET EMBED CODE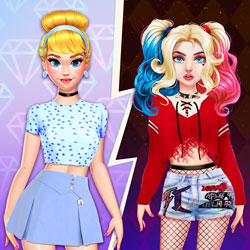 Expensive vs Cheap Fashion Challenge
[2.6x]
GET EMBED CODE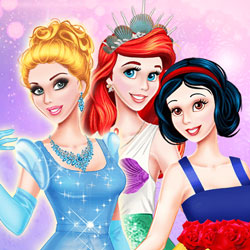 Make Your Own Princess
[2.6x]
GET EMBED CODE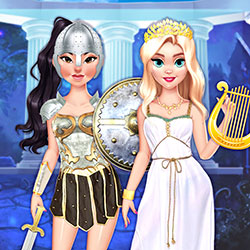 Princess Mythic Hashtag Challenge
[2.6x]
GET EMBED CODE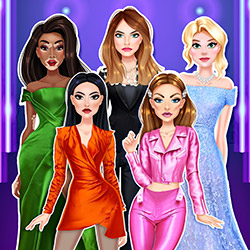 Supermodel #Runway Dress Up
[2.6x]
GET EMBED CODE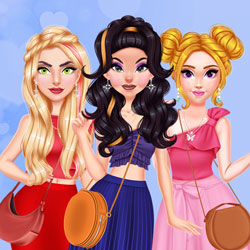 Trendy Ruffle Crop Top Dress Up
[2.6x]
GET EMBED CODE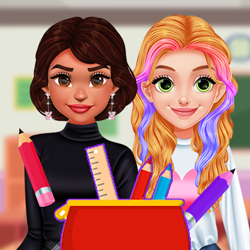 BFFs What's In My #PencilCase Challenge
[2.6x]
GET EMBED CODE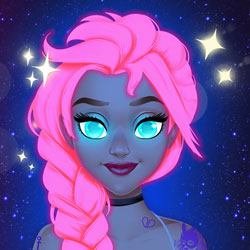 Princesses Beauty Glow Look
[2.6x]
GET EMBED CODE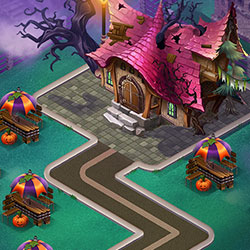 Cooking Fast: Halloween
[2.6x]
GET EMBED CODE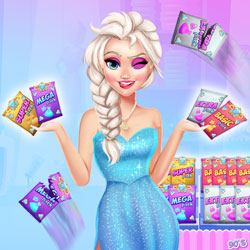 Fashion Packs Mania Surprise
[2.6x]
GET EMBED CODE
VSCO Girl Blogger Story
[2.6x]
GET EMBED CODE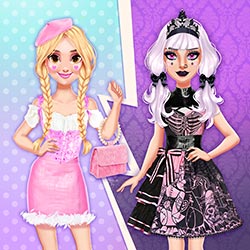 Soft Girl vs Dark Lolita Rivalry
[2.6x]
GET EMBED CODE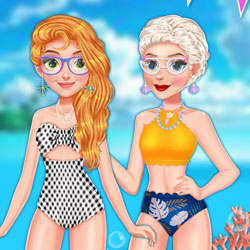 Princesses Summer #Vacay Party
[2.6x]
GET EMBED CODE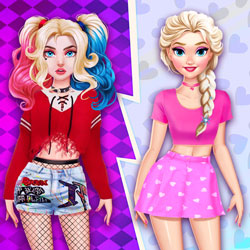 Love vs Hate Fashion Rivalry
[2.5x]
GET EMBED CODE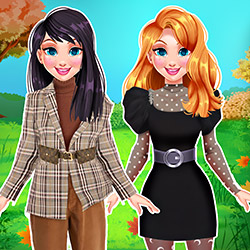 Annie Fall Trends Blogger Story
[2.5x]
GET EMBED CODE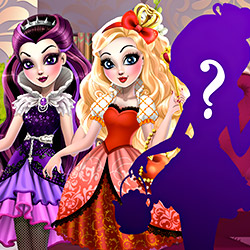 HighSchool Princess Fairytale
[2.5x]
GET EMBED CODE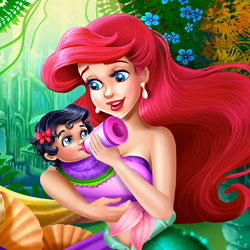 Mermaid Baby Feeding
[2.5x]
GET EMBED CODE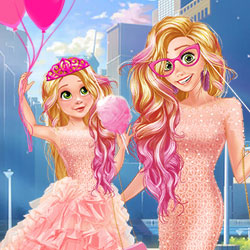 Princess Mom Daughter Cute Family Look
[2.5x]
GET EMBED CODE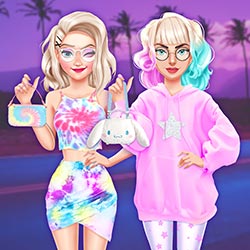 Internet Trends Social Media Adventure
[2.5x]
GET EMBED CODE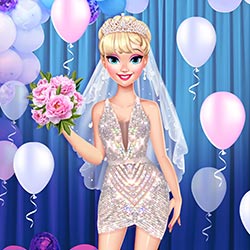 Eliza's #Glam Wedding Nail Salon
[2.5x]
GET EMBED CODE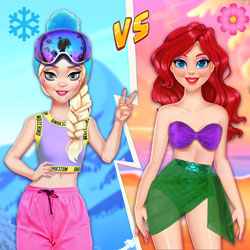 Summer vs Winter Princesses Battle
[2.5x]
GET EMBED CODE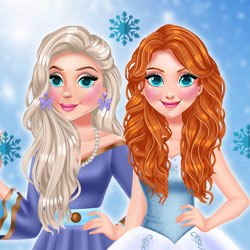 Princess Influencer Winter Wonderland
[2.5x]
GET EMBED CODE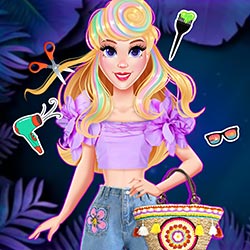 Ava's #Stylish Summer Hairstyles Challenge
[2.5x]
GET EMBED CODE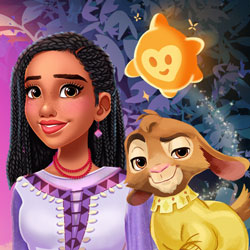 Aisha Wish Come True Makeover
[2.5x]
GET EMBED CODE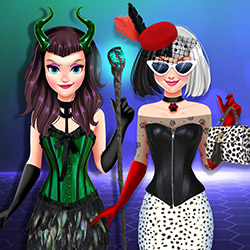 Princess Villain Mania Social Media Adventure
[2.5x]
GET EMBED CODE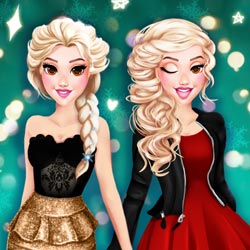 Beauty's Winter Hashtag Challenge
[2.5x]
GET EMBED CODE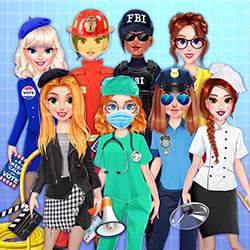 Princess Careers Hashtag Challenge
[2.5x]
GET EMBED CODE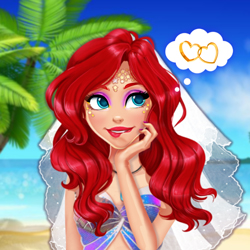 Mermaid's Neon Wedding Planner
[2.5x]
GET EMBED CODE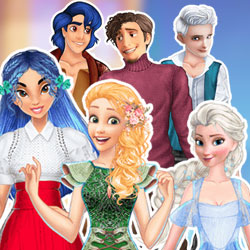 The Best Winter Couple
[2.5x]
GET EMBED CODE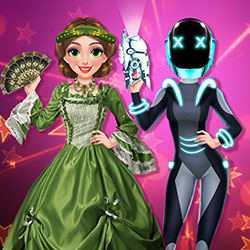 Blonde Princess Movie Star Adventure
[2.4x]
GET EMBED CODE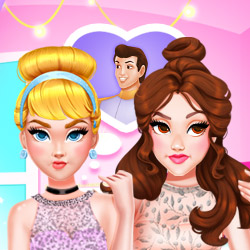 Princesses Best #Rivals
[2.4x]
GET EMBED CODE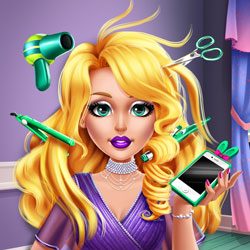 Audrey's Glamorous Real Haircuts
[2.4x]
GET EMBED CODE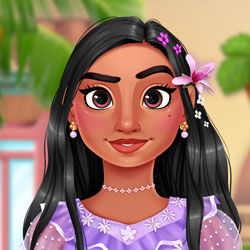 Isabell Plant Mom Green Deco Aesthetic
[2.4x]
GET EMBED CODE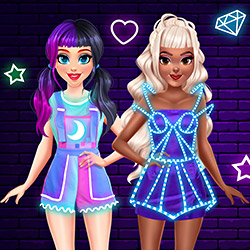 BFF Neon Fashion Dress Up
[2.4x]
GET EMBED CODE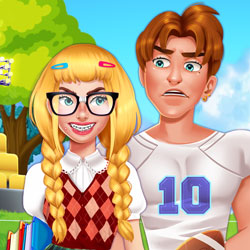 Love Story: From Geek To Popular Girl
[2.4x]
GET EMBED CODE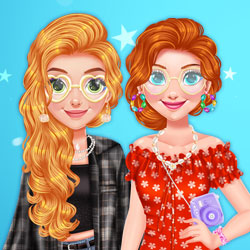 Influencers VSCO Girls Fashion
[2.4x]
GET EMBED CODE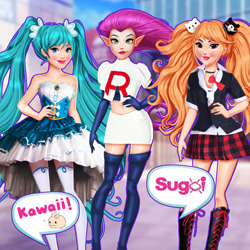 Akihabara Tokyo Fashion
[2.4x]
GET EMBED CODE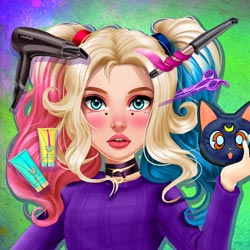 Hailey's #Fabulous Hairstyle Challenge
[2.4x]
GET EMBED CODE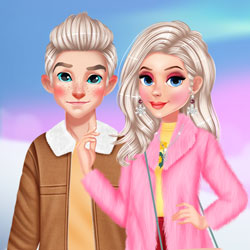 Couples Cold Weather Outfits #Inspo
[2.4x]
GET EMBED CODE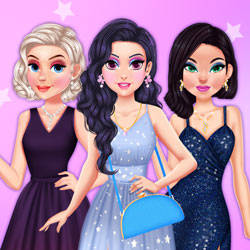 My #Glam Party
[2.4x]
GET EMBED CODE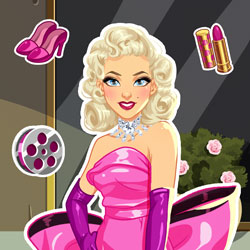 Legendary Fashion: Hollywood Blonde
[2.4x]
GET EMBED CODE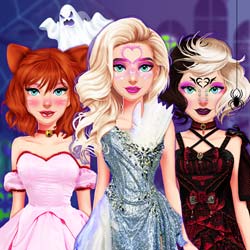 Scary Glam Halloween Make Up
[2.4x]
GET EMBED CODE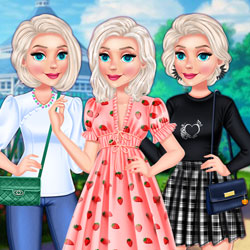 Eliza's Year-Round Fashion Blog
[2.4x]
GET EMBED CODE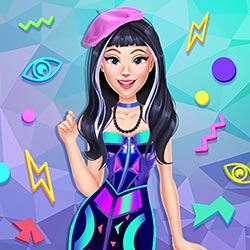 Blondie Patterns Hashtag Challenge
[2.4x]
GET EMBED CODE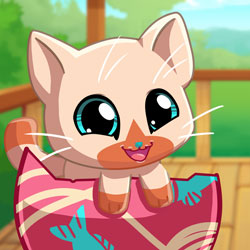 My Pocket Pets: Kitty Cat
[2.4x]
GET EMBED CODE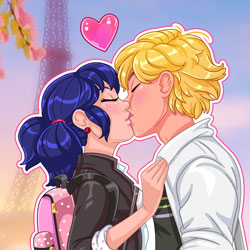 School Girl's #First Kiss
[2.4x]
GET EMBED CODE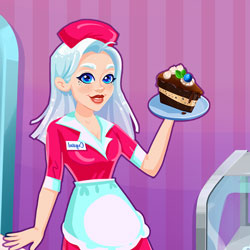 Crystal's Sweets Shop
[2.4x]
GET EMBED CODE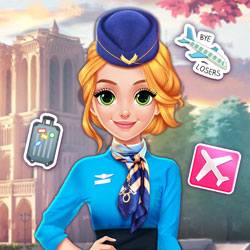 Blonde Princess Cabin Crew Makeover
[2.3x]
GET EMBED CODE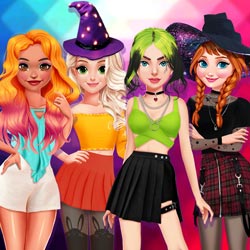 Modern Witch Street Style Fashion
[2.3x]
GET EMBED CODE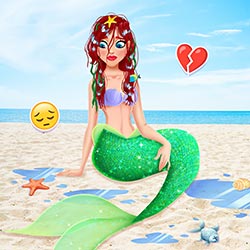 From Mermaid to Popular Girl Makeover
[2.3x]
GET EMBED CODE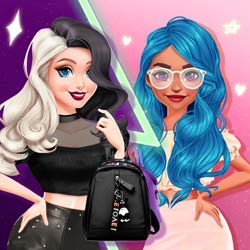 Dark vs Light Academia Dress Up Challenge
[2.3x]
GET EMBED CODE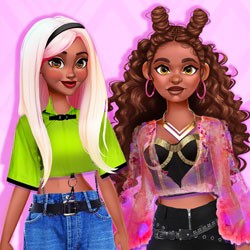 Princesses AfroPunk Fashion
[2.3x]
GET EMBED CODE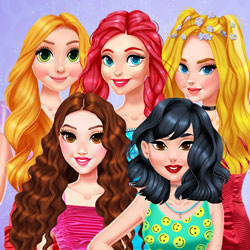 Influencers 2010s Fashion Trends
[2.3x]
GET EMBED CODE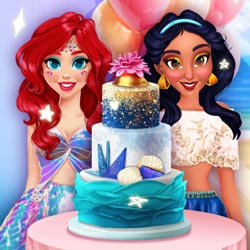 #InstaYuum Wedding Cake Story
[2.3x]
GET EMBED CODE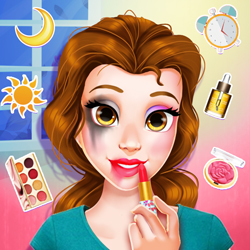 Princess Daily Skincare Routine
[2.3x]
GET EMBED CODE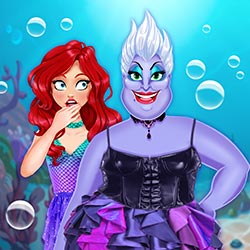 Underwater Princess Vs Villain Rivalry
[2.3x]
GET EMBED CODE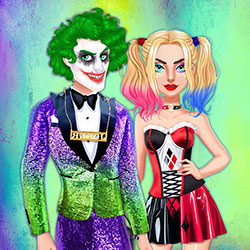 Couple Matching Outfits #Inspo
[2.3x]
GET EMBED CODE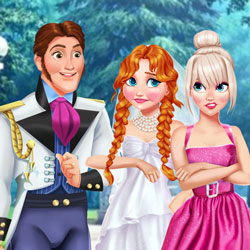 Runaway Bride Drama Wedding
[2.3x]
GET EMBED CODE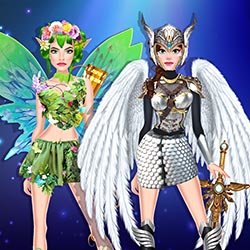 Runway Models Fantasy Fashion Show
[2.3x]
GET EMBED CODE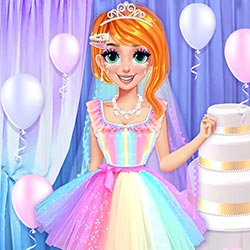 Blonde Princess Pastel Wedding Planner
[2.3x]
GET EMBED CODE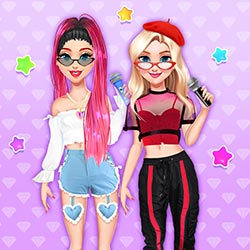 Princess Idol Fashion Star
[2.3x]
GET EMBED CODE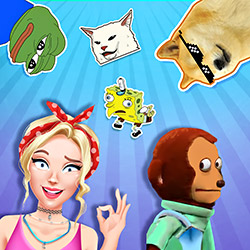 My #Fun Meme Review
[2.3x]
GET EMBED CODE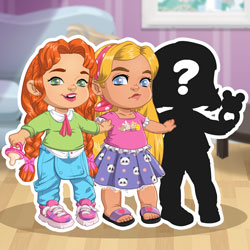 Baby Maker
[2.2x]
GET EMBED CODE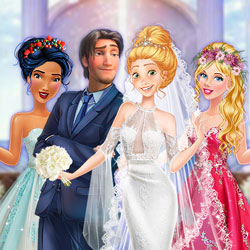 Princess Style Vlog OMG Wedding
[2.2x]
GET EMBED CODE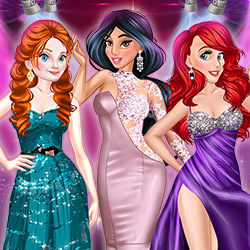 Royal Catwalk Fashion Contest
[2.2x]
GET EMBED CODE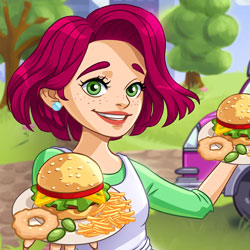 Burger Truck Frenzy USA
[2.2x]
GET EMBED CODE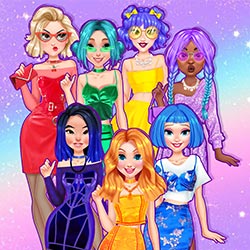 Rainbow #Hashtag Challenge
[2.2x]
GET EMBED CODE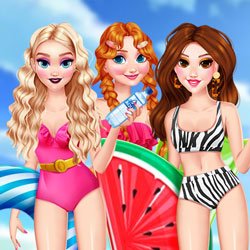 Malibu Vibes Princess On Vacation
[2.2x]
GET EMBED CODE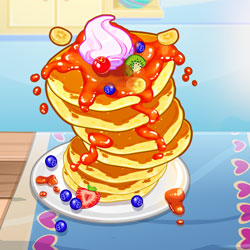 Sweetest Pancake Challenge
[2.2x]
GET EMBED CODE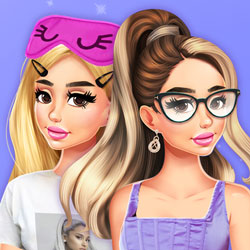 Day In A Life Celebrity Dress Up
[2.2x]
GET EMBED CODE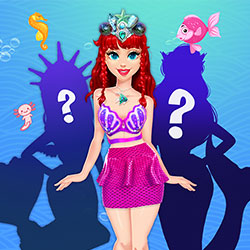 Mermaid Transformation Spell Factory
[2.2x]
GET EMBED CODE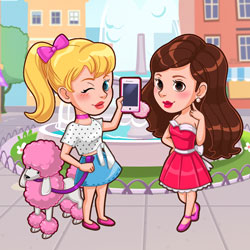 WOWZVille
[2.2x]
GET EMBED CODE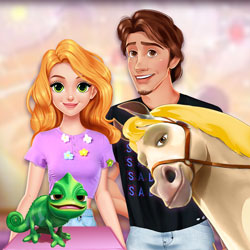 Girls Fix It: Blonde Princess Tower Deco
[2.2x]
GET EMBED CODE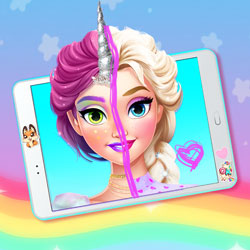 #Cute Animal Makeover Transformation
[2.2x]
GET EMBED CODE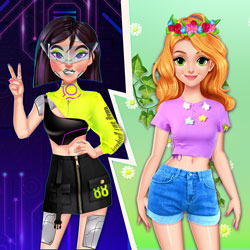 Princesses Cyber Robot vs Nature
[2.2x]
GET EMBED CODE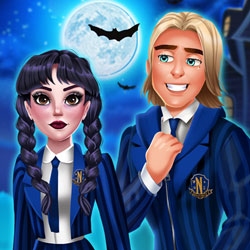 From Single to Dating Valentine's Day Crush
[2.2x]
GET EMBED CODE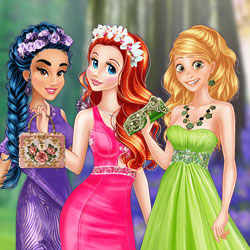 Colors of Spring Princess Gowns
[2.2x]
GET EMBED CODE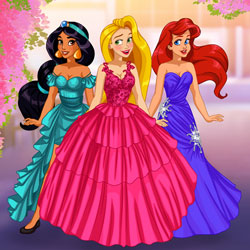 Princess Prom Fashion Design
[2.2x]
GET EMBED CODE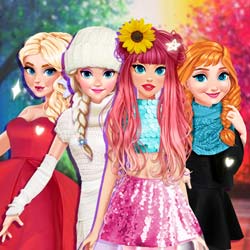 BFFs All Year Round Dress Up
[2.2x]
GET EMBED CODE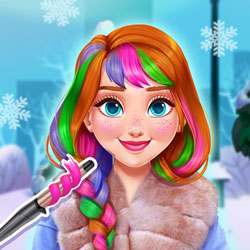 Annie's Winter Chic Hairstyles
[2.1x]
GET EMBED CODE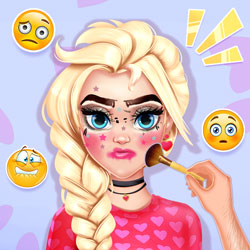 Boyfriend Does My Valentine's #Makeup
[2.1x]
GET EMBED CODE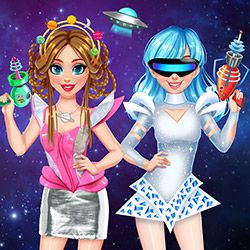 Intergalactic Fashion Show
[2.1x]
GET EMBED CODE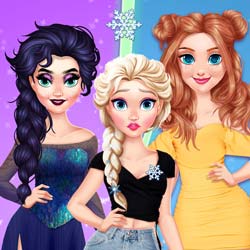 Evil Twin Fashion War Rivalry
[2.1x]
GET EMBED CODE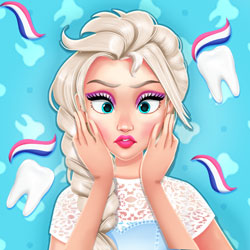 Eliza's Dentist Experience
[2.1x]
GET EMBED CODE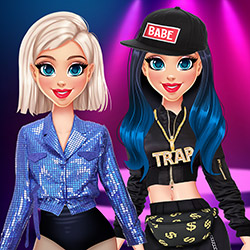 Mermaid Music #Inspo Hashtag Challenge
[2.1x]
GET EMBED CODE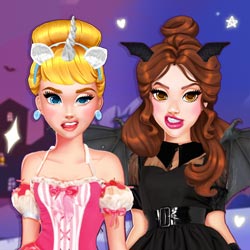 Spooky Princess Social Media Adventure
[2.1x]
GET EMBED CODE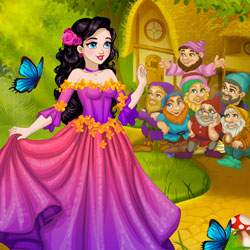 Snow White Fairytale Dress Up
[2.1x]
GET EMBED CODE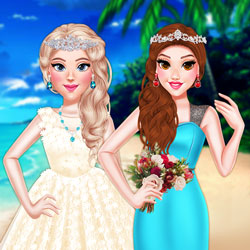 Princess Girls Wedding Trip
[2.1x]
GET EMBED CODE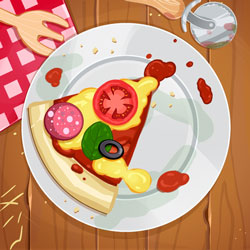 Pizza Challenge
[2.1x]
GET EMBED CODE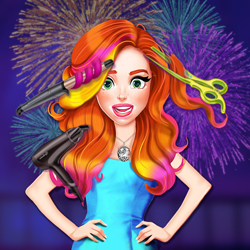 Jessie New Year #Glam Hairstyles
[2.1x]
GET EMBED CODE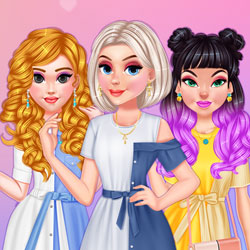 Half & Half #Cool Fashion Trends
[2.1x]
GET EMBED CODE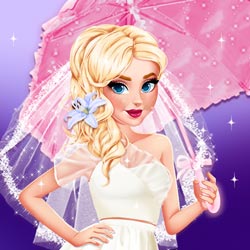 Ella's Rainy Wedding Planner
[2.1x]
GET EMBED CODE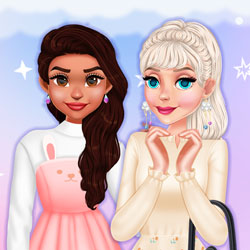 Kawaii #Photoshoot Dress Up
[2.1x]
GET EMBED CODE